Haweka Launches Innovative 3D Aligner
ollowing its success with the 4-wheel 8CCD 'AM2003' camera system, wheel alignment experts Haweka has now launched a second system called the 'New Dimension' (ND) 3-D, aimed at higher volume users.
The ND system is versatile, fitting into any work bay area. Installation of the equipment in the ceiling, floor or walls gives a clear working space. The aligner has high resolution camera detection with a unique robotic steer device for caster swing and tablet computer options.
Haweka UK now has several Vamag New Dimension 3-D alignment systems installed across the UK enabling prospective customers to view the system in action in real workshop conditions.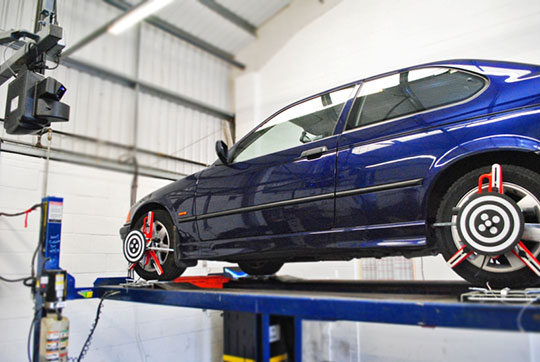 Vamag is one of Europe's leading suppliers of high quality car alignment systems, having been manufacturing garage equipment for over 30 years.
The innovative 3-D aligner has three truly unique features:
A completely clear working area – the cameras are located at the side of the lift and at 2.3m height.
Robotic steering device for automatic caster swing and precise re-centring of the steering wheel.
Uses Haweka Pro-Clamps to hold the targets, so no run-out adjustment is required. The system can be used with all suspension types and there is no damage to alloys.
Garages can find out more about the Vamag New Dimension system by calling 01242 621001