Vamag re-launches 4-wheel car alignment system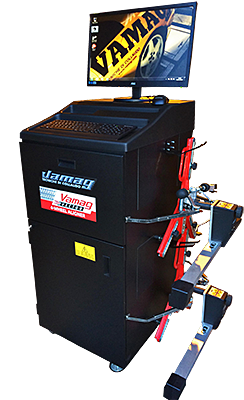 Vamag has relaunched their popular 4-wheel 8CCD camera alignment system called Vamag Vector - professional alignment equipment for cars and vans.
Following customer feedback, Vamag made a number of upgrades to the original system that was launched in 2013. The improvements include better computer software with enhanced screen graphics, new-look cabinet and specially designed Haweka Pro-Clamps. These clamps, made in Germany, avoid the need for run-out adjustment and do not damage alloy rims.