Vamag - superior to other alignment systems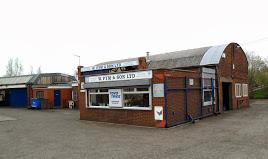 When W Pym and Son in Dudley were looking to replace their existing wheel alignment system they contacted Haweka/Vamag for a demonstration of the latest Vector system.
The garage have now been using their Vector aligner for 18 months and wouldn't use any other system. Nick Pym, Director of W Pym and Son, said;
"The Vamag system is far superior to the previous alignment system we had, it is efficient and accurate - a brilliant piece of equipment. It has delivered far more than we expected."
W Pym and Son have also recently had a software update allowing them to work on the most recent vehicles.