Vamag 4-wheel Aligner Just The Job for BG Landrovers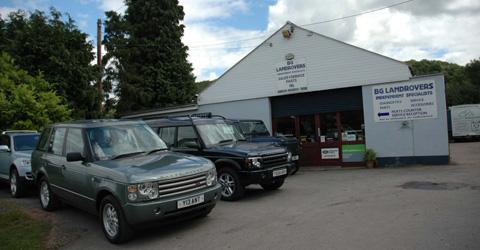 When Paul Gunter first started looking for wheel alignment equipment for his independent Landrover workshop in Herefordshire, he was shocked at how expensive the systems were. Then he came across Haweka who supply the Vamag system at a more modest price.
Paul needed to align Range Rover Sports and Discovery 3 and 4, whose suspension arms were frequently replaced, and decided the Haweka/Vamag system suited his needs. It was installed in May 2013 and Paul told us:
I have found the Vamag 4-wheel camera aligner offers all the accuracy, performance and reliability of far more expensive equipment. I would be happy for any potential customers to call me and I will tell them how good it is.